2/3/12 – Sorry no photo today – We are on the move today! 19 dogs went out to rescue: 4 from Shasta County, 1 from Lassen, 2 from Tehama, 7 from Glen, and 5 pups that were give aways from in front of Wal-Mart.
Thank you drivers and thank you Milo Foundation and Copper's Dream.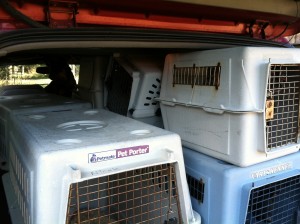 1/28/12 Transport
3 dogs from Shasta County Animal Shelter
3 dogs from Shasta Lake City Shelter
3 dogs from Glenn County Shelter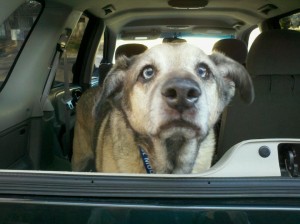 1/14/12 – Rudy and his brother little bit on transport to a rescue 5.5 hours away.